---
About By Your Side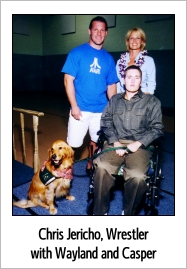 By Your Side, Inc. is a 501(c)3 organization that raises and trains dogs to assist individuals living with seizure disorders.
The pups are selected by Angela Bubley and trained for 18 - 24 months before being placed in an approved home.
Each assistance dog learns approximately 80 commands. Opening doors,alerting to sounds or impending seizures, and picking up items that have been dropped, are just a few of the many useful commands we teach the pups.
Recipients must apply, be interviewed, and approved by the By Your Side, Inc. in order to be eligible.